Audio Transcription, Victoria, BC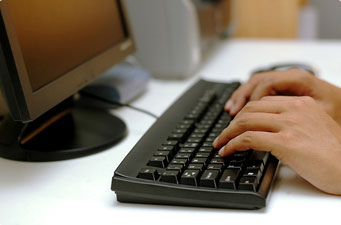 Premiere Verbatim Reporting is Victoria's foremost provider of audio transcription services, specializing in Supreme Court civil transcription. Our transcriptions are completed to the highest standard and sent to clients promptly. We also offer expedited delivery should clients require immediate access to documents. Our secure audio upload allows audio files to be delivered remotely; a cost and time saving measure to benefit our transcription clients.

Supreme Court Civil proceedings can be ordered from any transcription contractor or registered court reporter, provided the transcript is not being funded by either the Provincial Government or Legal Services.

Our expert reporters are among the best in the province and take care to ensure that transcripts are taken with the greatest accuracy. Each transcript is precisely typed and repeatedly proofread to produce documents that are free of errors and grammatically correct. Transcripts are then bound, filed, and centrally archived to be available in both digital and paper format.

Transcripts of the following court proceedings are available to our clients:

Reasons for Judgment
Trial proceedings
Chambers proceedings
Registrar's hearings
Transcription of non legal audio files is also available. Costs are individually assessed on time and quality of audio. Estimates provided after reviewing audio, which can be uploaded using our secure online upload feature. Please contact us at 250-388-7876 or info@pvr.ca to discuss your transcription needs.